City-Wide Delivery and Drive-Thru
We understand life gets busy. That's why we offer city-wide delivery for prescriptions to our patients in the Scottsville area. Contact us today for details or to schedule your delivery service.
Take advantage of our conveinent drive-thru window to pick up your prescriptions.
Medication Services
Prescription Refills and Transfers
Medication Adherence
Durable Medical Equipment
Medication Therapy Management
Long Term Care Services
Compounding
Diabetes Specialized Care
Clinical Health Screenings
Medicare Open Enrollment
Multi-Dose Packaging
Scheduled Appointments
Medication Synchronization
Blood Pressure Checks
Over The Counter
Pain Medication
Cold and Allergy Medication
Vitamins and Supplements
Oral Health Products
Feminine Hygiene Products
First Aid Items
Cosmetics
School and Office Supplies
Infant Care
Hair Care
Shower and Bath Items
Sunscreen and Bug Spray
Cards & Gifts
Home Decor
Greeting Cards
Special Occasion Items
Seasonal Gifts
Kid's Toys
Candles
Gift Cards
Scarves, Purses and Tote Bags
Immunizations
Flu and Strep Testing (Coming Soon)
Influenza (Flu)
Travel Vaccinations*
*Contact us to learn more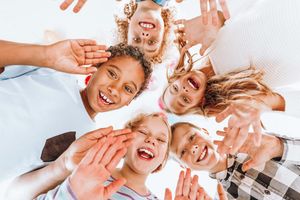 Free Children's Vitamin Program
We offer a program that provides children ages 2 to 12 years old a monthly supply of multivitamins at no cost. Contact us or visit the pharmacy to learn more or sign up.